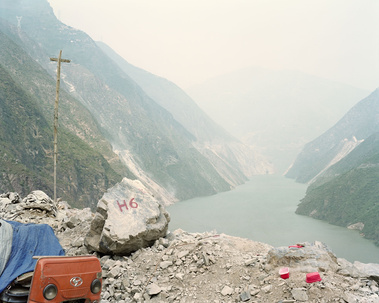 Yan Wang Preston applies method to madness in Mother River, which spans the 6,211km Yangtze River.
This essay explores various aspects of Yan Wang Preston's Mother River, including approach through methodology, behind the scenes considerations and insights through snippets from interviews I conducted.
Written for Redeye, published on 04/06/2018
https://www.redeye.org.uk/opinion/mother-river-kickstarter-yan-wang-preston
Image: Y32 3,100km from the river source. From Mother River series (2010-2014), ©Yan Wang Preston.